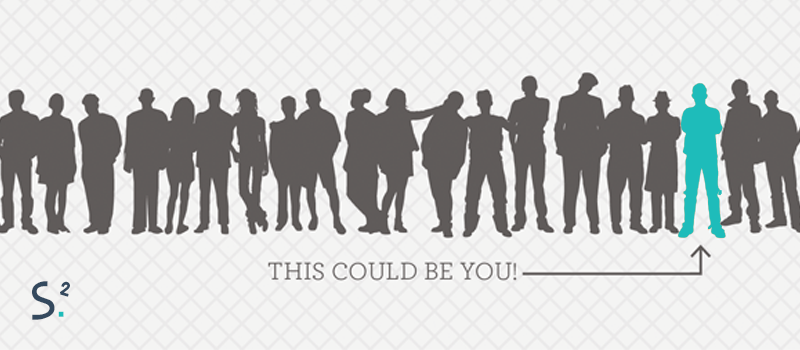 Discover Abroad
Global Opportunities!
By
|
Scholarships
Gates Cambridge Scholarship-University of Cambridge (Fully-Funded)
Deadline: October 14 (US Citizens only) & December 2, 2015
Gates Cambridge Scholarship application is now open. Gates Cambridge Scholarships are prestigious, highly competitive full-cost scholarships  awarded to outstanding applicants from countries outside the UK to pursue a full-time postgraduate degree in any subject available at the University of Cambridge.
Eligibility: Applicants must be:
a citizen of any country outside the United Kingdom.
applying to pursue one of the following full-time residential courses of study at the University of Cambridge: PhD (three year research-only degree); MSc or MLitt (two year research-only degree); or a one year postgraduate course (e.g. MPhil, LLM, MASt, Diploma, MBA etc.) OR already a Gates Cambridge Scholar and want to apply for a second Scholarship. You must apply by the second, international deadline and go through the same process of departmental ranking, shortlisting and interviewing as all other candidates OR already a student at Cambridge and want to apply for a new postgraduate course. For example, if you are studying for an MPhil you can apply for a Gates Cambridge Scholarship to do a PhD. However, if you have already started a course, you cannot apply for a Gates Cambridge Scholarship to fund the rest of it
African Regional Bursary Fro MBA Studies – University of Cambridge
Deadlines: 2015 (Oct 23rd) 2016 (Jan 8th, Mar 4th & May 6th)
Cambridge Judge Business School will be offering a bursary worth up to £18,000 for a successful African candidate to the Cambridge MBA programme. The School believes that Africa will be an increasingly important region, both economically and politically, and is committed to developing the African talent pool.
Eligibility: The applicant must be an African national & He/she must meet the usual requirements for the Cambridge MBA
MasterCard Foundation Scholarship For Africans- Duke University, USA
Deadline: November 1, 2015 & January 1, 2016
Are you an African interested in a world class undergraduate education at Duke? Apply to Duke University and you will be automatically considered for the Mastercard Foundation Scholarship. Duke University, supported by $13.5 million in funding from The MasterCard Foundation, fosters growth and development in a select group of students from Sub-Saharan Africa and other developing areas. Scholarships cover full cost of undergraduate studies at Duke University.
Eligibility: The MasterCard Foundation Scholars Program at Duke is open to students from sub-Saharan Africa who demonstrate financial need, academic ability and merit, and demonstrated commitment to improving the lives of others in their communities.
 2016 MasterCard Foundation Scholarship For African Women (Wellesley College USA)
Deadline: January 15, 2016
The Mastercard Foundation is pleased to announce its 2016 undergraduate Scholarship funds for African women,tenable at Wellesley College, USA. The MasterCard Foundation Scholars Program is a $500 million global initiative to educate and develop next-generation leaders who will contribute to social and economic progress.
Eligibility: This scholarship is open to any African female student who is seeking tertiary education at Wellesley College.The MasterCard Foundation Scholars selected for the Program are: academically talented, economically disadvantaged, future leaders & are committed to giving back to their communities. m
Special note: Wellesley is committed to meeting 100% of demonstrated need for all admitted international citizens who have applied for financial aid during the admission process. Its purpose is to support highly qualified candidates who could not otherwise attend Wellesley.
Commonwealth Scholarship for Masters and PhD study in the UK 2016
Deadline: November 19, 2015
Applications are now open for the 2016 Commonwealth Scholarships for Master's and PhD to study in the UK. The scholarships are offered for citizens of developing Commonwealth countries. The scholarship provides 12 months' support towards completion of a full-time taught postgraduate qualification and up to 36 months' support towards completion of a three-year full-time doctoral postgraduate qualification at an eligible UK university.
These scholarships are funded by the UK Department for International Development (DFID), with the aim of contributing to the UK's international development aims and wider overseas interests, supporting excellence in UK higher education, and sustaining the principles of the Commonwealth.
Eligibility: To apply for these scholarships, you must:
Be a Commonwealth citizen, refugee, or British protected person
Be permanently resident in a developing Commonwealth country
Be available to start your academic studies in the UK by the start of the UK academic year in September/October 2016
By October 2016, hold a first degree of at least upper second class (2:1) honours standard, or a second class degree and a relevant postgraduate qualification (usually a Master's degree).
Fellowships
 2016-17 Africa's Land & Food Masters Fellowship in The UK (Fully-Funded)
Deadline: October 31, 2015.
Royal Agricultural University invites applications for the Africa's Land and Food Masters Fellowship Program. Since the Fellowship was launched in 2005, over £1.8 million has been generously provided by the private sector, foundations and charities in support of the programme. Ten (10) fellowships will be awarded. Fellows subsequently return to Africa and many are now making significant leadership contributions through their various occupations to managing change in rural development, food supply and security, farming, agribusiness, agricultural education, research and in government.
This scholarships covers:
(i) Tuition fees, board and accommodation, flights to and from the UK, provision for networking and a short industrial placement either in Africa or in the UK.
(ii) Incidental costs whilst in the UK and on placement; however, applicants are advised that funding does not include provision for home and family costs.
Eligibility: Fellowships are open to Africans from Sub-Saharan Africa who have experience in agriculture, agri-business, food or natural resource management; an interest in land reform; and a desire to make a strategic and sustainable contribution to Africa's development. In short, tomorrow's innovators and leaders.
2016 Akili Dada Fellowship Program for Young African Women Leaders
Deadline: November 2, 2015
Applications are now open for the 2016 Akili Dada Fellowship program. Akili Dada awards year fellowships to young African women leaders who are driving transformative change in their communities and are looking to grow their projects to scale and sustainability. The Akili Dada Fellowship is an opportunity for young African women running social impact projects and enterprises to learn essential skills and apply those skills to address the challenges faced by their communities.
Eligibility
Be a young woman between the ages of 23-30
Be from an economically disadvantaged background.
Have a Social Enterprise (a business with a social impact) or a Social Innovation (an initiative that has social impact).
Demonstrate previous leadership initiative and experience.
Have been working on your project for at least two years preferably on a full time basis
Be able to commit one year to the fellowship program (beginning January 2016 and ending December 2016)
Be able to attend trainings every other month for one week in Nairobi, Kenya
Must be able to communicate in English both written and verbal.
Schlumberger Faculty For The Future Fellowships for Women 2016/17
Deadline: November 13, 2015
The Schlumberger Foundation is now accepting applications for the 2016/20176 Faculty for the Future Fellowships. The Faculty for the Future program, launched in 2004, awards fellowships to women from developing and emerging economies to pursue PhD or Post-doctorate studies in science, technology, engineering and mathematics (STEM) disciplines at leading universities worldwide. This fellowship award includes tuition and university fees, an estimation of accommodation costs and a living allowance (food, some allowance for books and supplies, medical/insurance coverage, child care, transport costs) in addition to a budget for travel to host country, visa and conference expenses. Grants can be up to $50,000 USD per year for PhD courses and a maximum of  $40,000 USD for post-doc programs.
Eligibility: You are eligible for this program is you:
are a female and are a citizen of a developing country or emerging economy*. You are not eligible to apply if you hold dual citizenship of which one is citizenship of a developed country. (N.B. If you have been awarded a Faculty for the Future grant and after the award you obtain citizenship of a developed country, the grant will be discontinued as of the date of such additional citizenship);
are preparing for a PhD degree or post-doctoral research in the physical sciences, engineering, technology and related disciplines. Awards in biological sciences are limited to interdisciplinary research between physical and biological sciences. The Faculty for the Future program does not fund Master level studies;
are enrolled, admitted or have applied to a host university/research institute abroad (applications are no longer accepted where a candidate has not yet applied to a university). If you are applying for a sandwich course the final degree must be awarded by the Host University abroad (i.e., not from the home country university);
hold an excellent academic record;
have a proven track record of teaching experience or can demonstrate commitment to teaching;
can demonstrate active participation in faculty life and outreach programs to encourage young women into the sciences;
are willing to contribute to the socio-economic development of your home country and region by strengthening the faculties in your home university, pursuing relevant research, or using your specific expertise to address public policy matters
2016-17 IBM PhD. Fellowship Awards Program
Deadline: October 27, 2015
IBM is accepting nominations for the IBM Ph.D Fellowship. The IBM Ph.D. Fellowship Awards Program is an intensely competitive worldwide program, which honors exceptional Ph.D. students who have an interest in solving problems of interest to IBM and which are fundamental to innovation including, innovative software, new types of computers, technology, and interdisciplinary projects that create social and business value.
IBM Research is paying special attention to the following areas of focus: (i)Technology that creates new business and social value (ii) Cognitive Computing research (iii) Cloud and distributed computing technology and solutions (iv) Fundamental science and technology
Eligibility
Nominations are welcome for students of all nationalities.
Students must be nominated by a doctoral faculty member. The faculty member is encouraged to contact an IBM colleague prior to submitting the nomination to assure mutual interest.
Students from Europe and Russia may be nominated in their first year of study in their doctoral program. Outside of Europe and Russia, students must have completed at least one year of study in their doctoral program at the time of their nomination.
Non-U.S. Citizens who wish to participate in an internship in the U.S. must obtain work authorization under the specifics of their particular visa. Students from U.S. embargoed countries are not eligible for the program.
2016 Harvard University Environmental Fellowships
Deadline: January 13, 2016
Applications are invited from eligible candidates for the 2016 Harvard University Environmental Fellowships. This fellowship was designed to enable recent doctorate recipients use and expand Harvard's extraordinary resources to tackle complex environmental problems. The Environmental Fellows will work for two years with Harvard faculty members in any school or department to create new knowledge while also strengthening connections across the University's academic disciplines.
The fellowship award includes, a salary of $62,000 per year, employee  health insurance eligibility, up to $2,500 reimbursement for travel expenses, and a $2,500 allowance for travel and other professional expenses.
Eligibility: Candidates with a doctorate or equivalent in any field are eligible, and they may propose research projects in any discipline. Applicants without a Ph.D. may apply if they have studied in fields where the Ph.D. is not the typical terminal degree. All successful candidates will be able to demonstrate experience performing scholarly research.